bride and groom wedding portrait prince george ballroom
New York City wedding at Prince George Ballroom.
About Prince George Ballroom
As of 2023, the prince George Ballroom is 119 years old. It operated as a hotel into the 1960's. During its heyday is was a fixture in the Madison Square neighboorhood. Within another decade NYC tourism declined and eventually the Prince George lost its splendor. Fast forward the prince George Ballroom has been through a major renovation in 2015 and is owned by Breaking Ground, a non-profit organization that provides permanent supportive housing to people at risk of homelessness.
What I love about photographing weddings and other social events at the prince George Ballroom
The Prince George Ballroom is always transformed and decorated so uniquely for every party. It is a blank canvas with lots of gold. Leave the building and you are a few steps away from Fifth Avenue and the Empire State Building is visible from the corner. My couples have especially liked the ease of creating a few fun portraits with New York City iconography in the background including the famous Sabrett's Hot Dog food cart.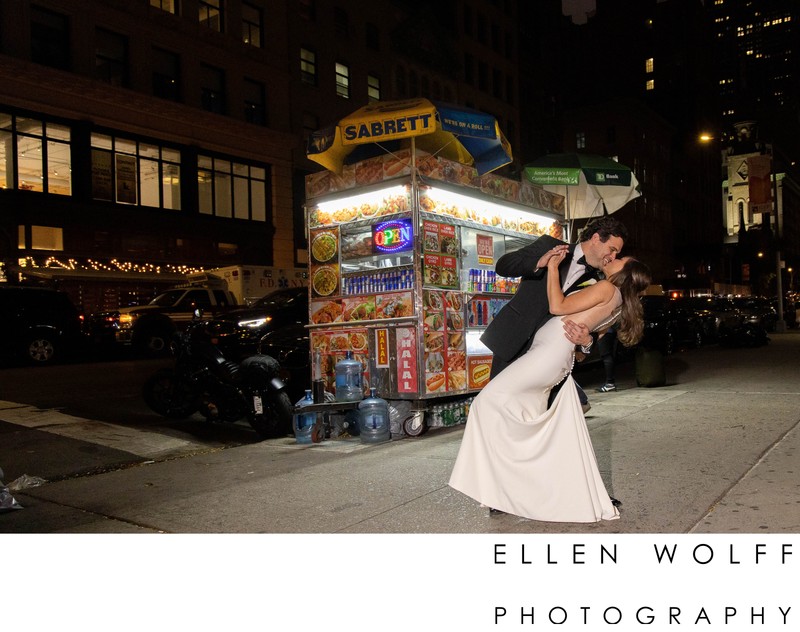 Ellen Wolff Photography // 623 Central Ave, Cedarhurst, NY 11516 // (516) 551-1745 // info@ellenwolff.com // Copyright © 2023